Endowment Initiative
Sheikh Mustapha Al Majzoub (RA) was martyred by a rocket attack in Syria on the 20th August 2012.
At the time of his death, he was serving in the path of Allah (SWT), and carrying out humanitarian and charity work to help the people of Syria. He was 30 years old.
Click the image below to download the flyer.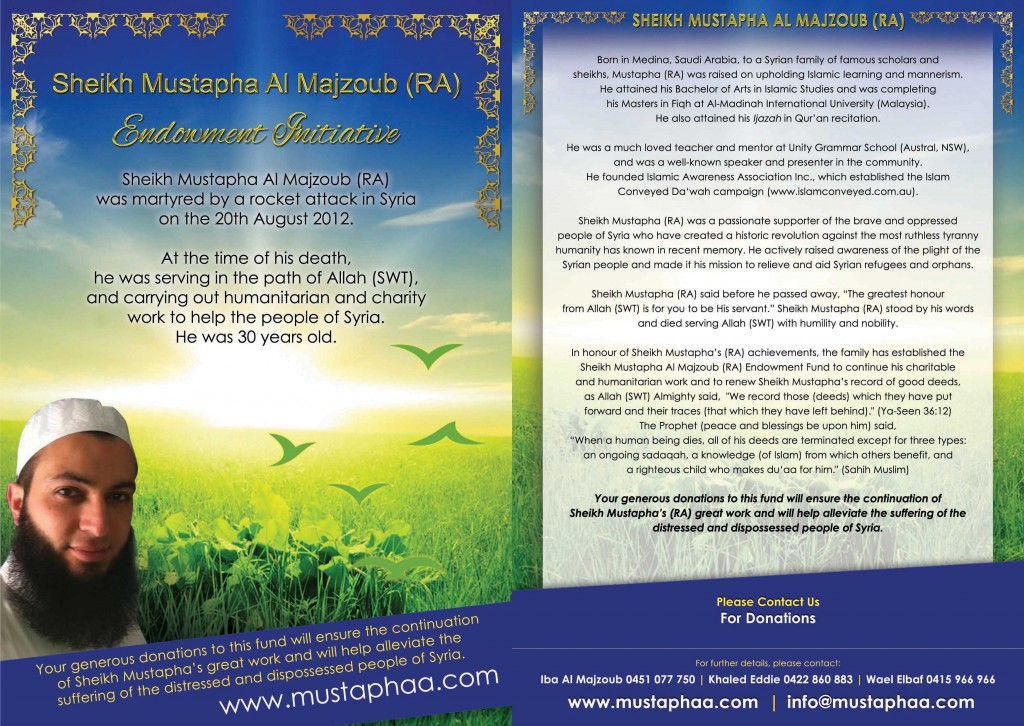 Please Contact Us For Donations